Epicinium (Beta)
Settings, playtests and working on crashes
---
Hi folks! We just released version 0.16.1 today, featuring a settings menu and memory usage optimizations.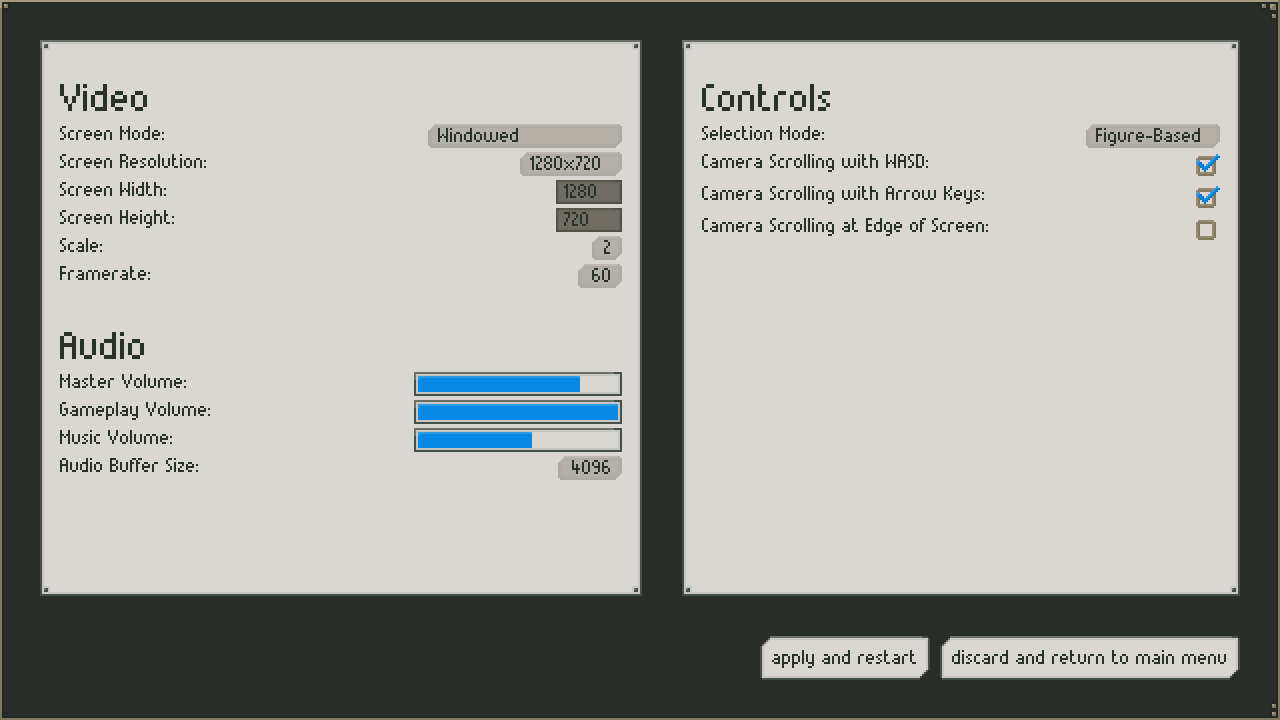 These past few weeks we've been hard at work to squelch some crashes and disconnects that seem to plague the game at the moment. We've talked with our webhosting provider, and they have moved us to a different setup that will hopefully get rid of the TCP disconnection issues. We've also reduced the RAM usage of the game by roughly 75%, so this should help prevent crashes related to high memory. If you are still crashes or disconnects in version 0.16.1, please let us know!
Lastly, there's another online playtest session later today (20:00 GMT). As our community continues to grow these sessions are getting more and more fun, so be sure to pop by!
Files
Epicinium Beta (Windows 64-bit)
23 MB
Version 0.16.1
Feb 17, 2018
Epicinium Beta (Windows 32-bit)
23 MB
Version 0.16.1
Feb 17, 2018
Epicinium Beta (Mac OS X)
21 MB
Version 0.16.1
Feb 17, 2018
Epicinium Beta (Linux 64-bit)
23 MB
Version 0.16.1
Feb 17, 2018
Epicinium Beta (Linux 32-bit)
23 MB
Version 0.16.1
Feb 17, 2018