Epicinium
Update v1.1.0: Campaign and Frostbite Rework
---
We're excited to announce that a patch for Epicinium has just gone live!
Campaign

Together with community member Zanath, we have added a new campaign mode to the game. It consists of eighteen levels that come with their own story AI. Look for a button that says, well, "Campaign", and you'll be presented with a level select screen.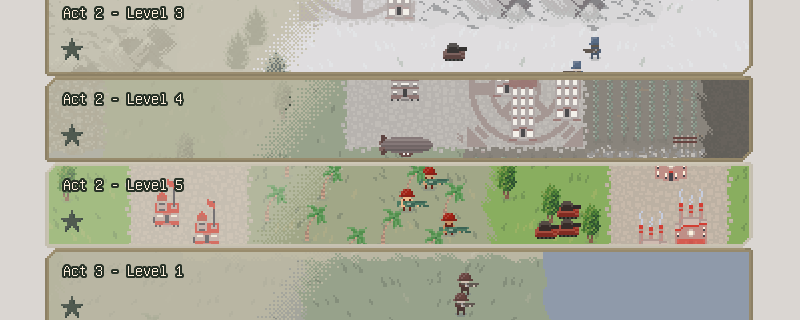 Like challenges, each campaign level awards one or more stars on completion. The levels are divided in three Acts and each level builds on the mechanics and skills acquired in the previous. The first two Acts are a good way to get intimate with all the mechanics of the game, and for those that want more, the third Act goes one step further.
Frostbite
That's not all! Based on your feedback and the many games we've seen, we have decided to rework Frostbite. As the game goes on, a large desert wasteland tends to form in the center of the map that is covered in Frostbite every Winter. Because Frostbite dealt so much damage to infantry units, it meant the attacking player often had to hold back their entire army for one turn, once every four turns. This wasn't how we originally envisioned Frostbite and, what's worse, it leads to games lasting even longer.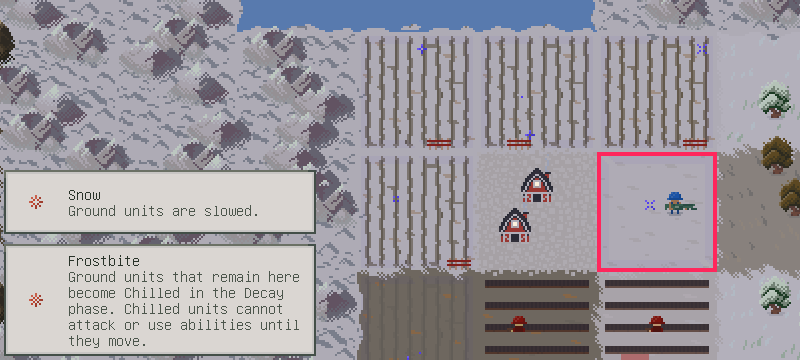 Instead of dealing damage, Frostbite will now Chill ground units at the end of Winter. This extreme cold leaves hands completely numb and barrels frozen shut. As a result, Chilled units cannot attack or use abilities. Chilled units can still move, and the effect wears off when they move at least one space. Nothing like a little exercise to get the blood flowing! The heat of Summer also removes the effect.
Our hope with this change is that it still allows for Frostbite to be impactful (a Gunner that is Chilled won't shoot back if they're attacked!), but it will be harmless if your troops are far away from the enemy, especially if they're marching towards them.
Firestorm has also been changed: it now occurs more often on tiles that are completely dried out and less often on tiles that still have some humidity left. The full release notes are available on our website.
Files
epicinium-windows64.zip
149 MB
Version 1.1.0-a
Sep 08, 2021
epicinium-osx64.zip
148 MB
Version 1.1.0-a
Sep 08, 2021
epicinium-linux64.zip
152 MB
Version 1.1.0-a
Sep 08, 2021